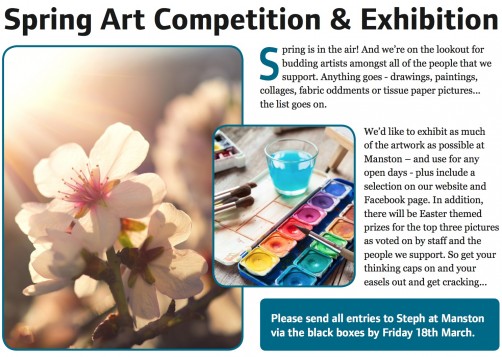 A representative from the Turner Contemporary Gallery in Margate has volunteered to judge our Spring art competition, which is open to all of the people we support.
We're on the lookout for budding artists and anything goes – drawings, paintings, collages, fabric oddments or tissue paper pictures…the list goes on.
We'd like to exhibit as much of the artwork as possible at our service centre in Manston, as well as in our settings. In addition, there will be Easter themed prizes for the top three pictures as judged by the Turner Contemporary Gallery.
All entries should be sent to Stephanie Sinclair at Manston by Friday 18th March and the winners will be announced the following week.