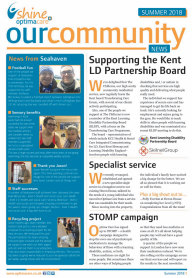 Our latest newsletter is out – for staff, the people we support and their families.
This issue includes: the latest from our supported living services in London, including the outcome of their inaugural CQC inspection; a case study from our young adult transition service; The Chilterns' support for the Kent-based Transforming Care programme; plus the latest winners of our Making a Difference initiative.
Click here to download.