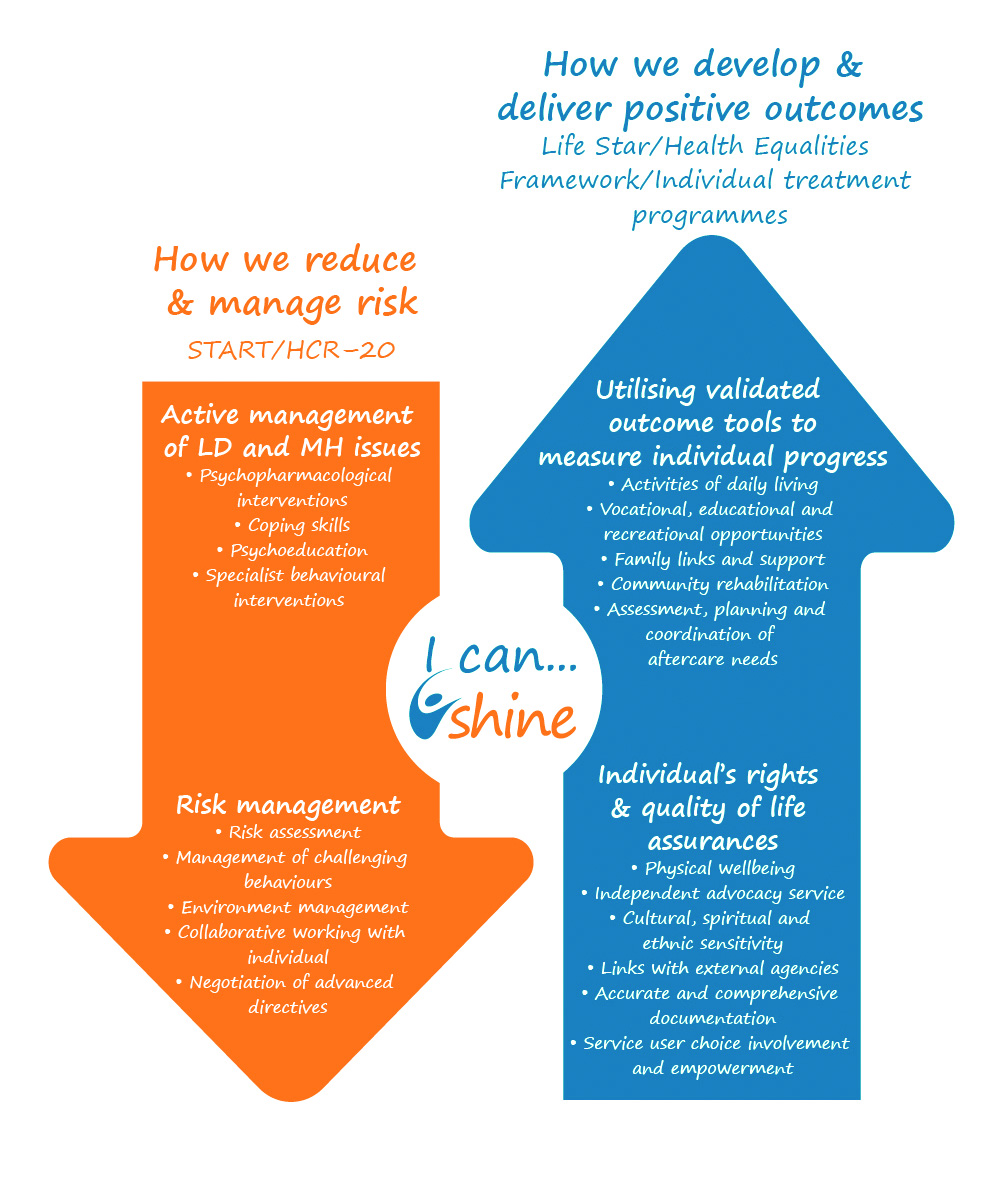 The Shine therapeutic model of care was designed by Optima Care to ensure that people of all ages, with severe / enduring learning disabilities and complex needs, including mental health issues, realise their full potential. Underpinned by a clear support framework with milestones of personal goal achievement, Shine may be tailored according to individual need. It helps ensure a transition journey through our services towards more independent living.
Service & support is built around the needs of each and every one of our individuals, from functional assessments and total communication to milestone setting.
Person-centred pathway content is led by our individuals and supported by family, friends, staff and carers, with ongoing input from our in-house multidisciplinary (MDT) team.
The full MDT includes a clinical psychologist, nurses (RMN and RNLD), activity coordinators, support workers and is led by a psychiatrist who acts as our responsible clinician.
Individual access is provided to General Practitioner services, Pharmacology, Optician, Chiropody, and annual health screening, as recommended under the latest NICE guidance.
Stringent risk assessment and management allows for safe, daily community living: sport, education, the arts, life skills, volunteering and work experience.