The Chilterns
Back to Locations Map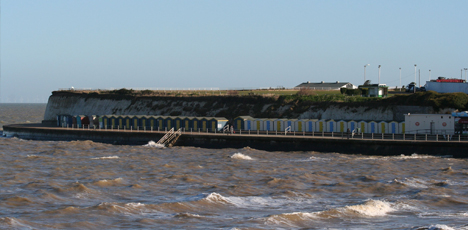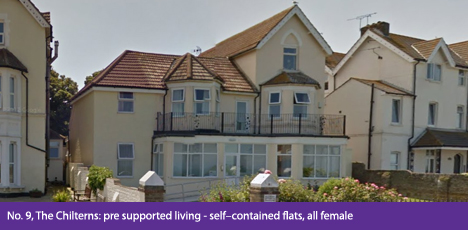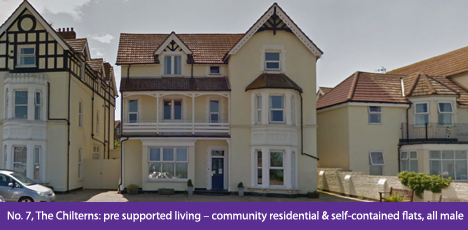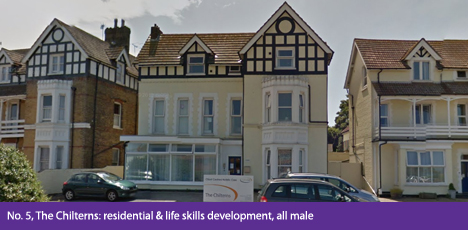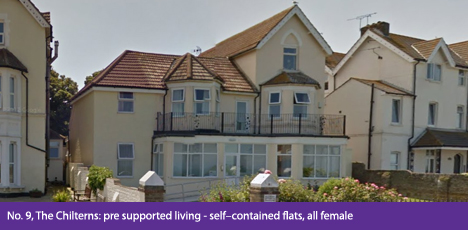 Gallery




Map
Key Features
A high quality Step Down environment for individuals with learning disabilities and complex needs, including mental health issues.
Three separate, gender-specific, houses – all geared towards independent living goals.
Multidisciplinary approach
Expert risk management in order to provide high levels of inclusion
Integrated care pathway, promoting independence within a culture of 'person-centredness'
Outcome driven

CQC Rating
Introduction
The Chilterns is formed of three separate houses on the seafront with gender-specific accommodation of various types – from shared to single occupancy in self-contained flats. From pathways to accommodation, The Chilterns is structured with independent living goals in mind.
Further information
Our service is situated in the heart of Westgate's village community with stunning views of the beach on the north coast of Kent. We are located in a setting of natural beauty, with easy access to local community services including shopping. Our location is ideal for access to educational and vocational programmes for our service users. Here are just a few examples from our extensive programme of activities:
Gardening
Beach Walks
Sports
Gym visits
Trips to museums
Trips to café
Shopping
Pool
Bike rides
Art and crafts
College
Cooking lunch/food preparation
We place a high emphasis on the principles of 'Person-Centred Active Support', delivering individually tailored packages of care and support to our clients.
We aim to support individuals who are ready to move on from a secure environment due to making significant treatment gains. Our team also supports individuals who have experienced multiple unsuccessful placements with residential services which may have traditionally broken down due to levels of challenging behaviour.
Our team adopts a multidisciplinary approach with our service users having full access to nursing, psychological, social and psychiatric input.
Contact
For further information or to make a referral please contact:
Denise Banks, Clinical Services Manager
telephone: 01843 822508
email: enquiries@optimacare.co.uk
Download Brochure
Download map and directions