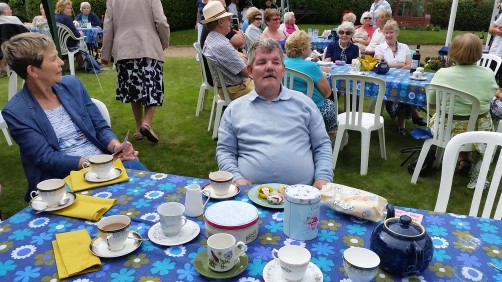 The ladies of Deal Inner Wheel put on a perfectly British afternoon of strawberries and tea to help raise funds to support Seahaven's sensory room project.
An impressive total of £625 was raised by the event, which was attended by Home Manager Sharon Head, staff member Susan Bush and two of the people we support, Steven and Alan.
Sharon had previously attended one of the Inner Wheel's monthly meetings and provided a presentation on Seahaven and their plans for a sensory room.
"My presentation, which focused on improving understanding of learning disabilities, also examined the merits of a multi-sensory environment for people with learning disabilities – in particular the benefit of having immediate access to such a quiet, calming and private place," adds Sharon.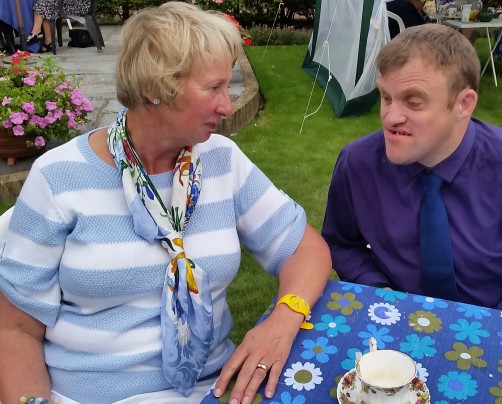 The ladies of the Inner Wheel subsequently chose Seahaven as one of their fund raising projects and quickly got to work on organising a fantastic afternoon. The event also provided some invaluable networking opportunities as the members of the Inner Wheel do a lot of voluntary work for local services.
Sharon comments: "We all had a wonderful time and I'd like to say a huge thank you to Jennifer Van Lens, Treasurer at the Inner Wheel and main organiser of the event."
Seahaven has now set up an account on behalf of its service users and is continuing to fund raise.