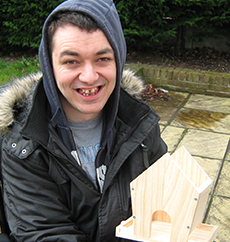 Optima Care's Shine therapeutic model of care provides the framework for our Supported Living service, by helping to ensure that all our services are as individual as the people we support and always goal orientated. In partnership with Registered Social Landlords, we will provide accommodation and support tailored to individual needs and requirements.
Enabling individuals to choose who they live with (if anyone), how they live, where they live and who supports them, in line with REACH standards.
Modern, bright and comfortable accommodation, either in single or shared properties in the community, at locations across the UK.
Person-centred pathways with input from our in-house multidisciplinary team.
A range of activities, specific to developing individuals' independent living skills.
Optima Care is a member of the Housing & Support Alliance, which promotes a culture of openness, honesty and shared experiences amongst Supported Living and Registered Care providers.
We can accept direct payments, including the Kent Card. For more information, click here to view Kent County Council's guide to paying with direct payments.
Supported Living Frequently Asked Questions
Download the Brochure
Download the Insert
Where to find us – Herne Bay Supported Living